Now, I'm making this game.
Iris in Labyrinth of Demons
Games introduction that I made
The search system action role playing is being produced. Game system is unfinished just started making still. The attack variation and the combo at the fighting game level are scheduled in the future. I plan to be able to customize the status After you level up. It is scheduled to be updated once in a month roughly. You can know what has been updated Looking at the update date and time of the game screen.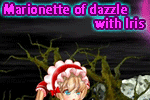 This work is hentai game written in Japanese. It operates it with the mouse. Operation slows when it is a personal computer of low specs. If the button is variously pushed, the operation is understood though it is written in Japanese.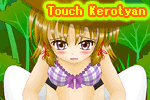 It is a shooting game that can be all ages. It is written in Japanese.
It operates it with the mouse. Physical strength recovers when avoiding it in the very limit. Maximum HP is up if you continue. The difficulty can be set. The typing game can also play. The typing game is Roman character input. This word of the Japanese core can be studied in the typing word.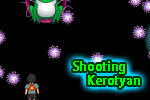 Game production site updated information
Information on the game production site where updated information is anxious is put.
If there is a game production sites that want to know the update information.Contact me.