My of social incompatible person end is this.
I was longing for a normal life. So I was job hunting Good luck. I worked hard hard.
But work was not found. I noticed that it was a society incompatible person.
And I became alone. Every day,I awfully got depressed.
I met the hentai games at that time. Wonderful life began from it.
My hentai games introduction
It is a game of the genre of action RPG. Operability, such as action games and Elements of role-playing games, such as equipment and weapons level up. The system is gradually added because it is developing now.
You can know what has been updated Looking at the update date and time of the game screen.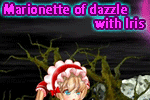 It is a game that can touch her body.
The chest and the abdomen can be touched. You can also flip skirt.
It is written in Japanese. However, if the button is variously pushed with the mouse, it understands. It is possible to know the system hidden in various ways and have a try. High spec PC is required to operate securely.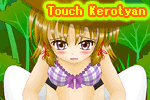 It is a shooting game that can be all ages. It is written in Japanese.
It operates it with the mouse. Physical strength recovers when avoiding it in the very limit. Maximum HP is up if you continue. The difficulty can be set. The typing game can also play. The typing game is Roman character input. This word of the Japanese core can be studied in the typing word.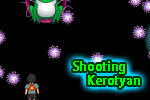 This game is a big capacity. It takes time to really load. It will be faster from the next if you load at a time. Download is recommended if you want to play every time.
Here→ My game is downloaded